Best mates build tiny row of houses in new take on small-living trend
Remember when you were little and you wanted playdates with your best friend to last forever?
Most of us outgrow this phase by the time we're adults, but a group of four inseparable Texas couples decided to make the fun last forever by building their own compound of miniature homes on a piece of property they purchased together on the Llano River outside of Austin, TX.
The result is "Bestie Row".
The original plan was to build one large house to share, but the couples quickly realised they would need some personal space.

Since they were all fans of the small-living movement, they decided to build adjacent 400-square-foot (37 square-metres) cabins.
They added one 1,500-square-foot (140-square-metres) communal building to house a kitchen, dining, and activity area.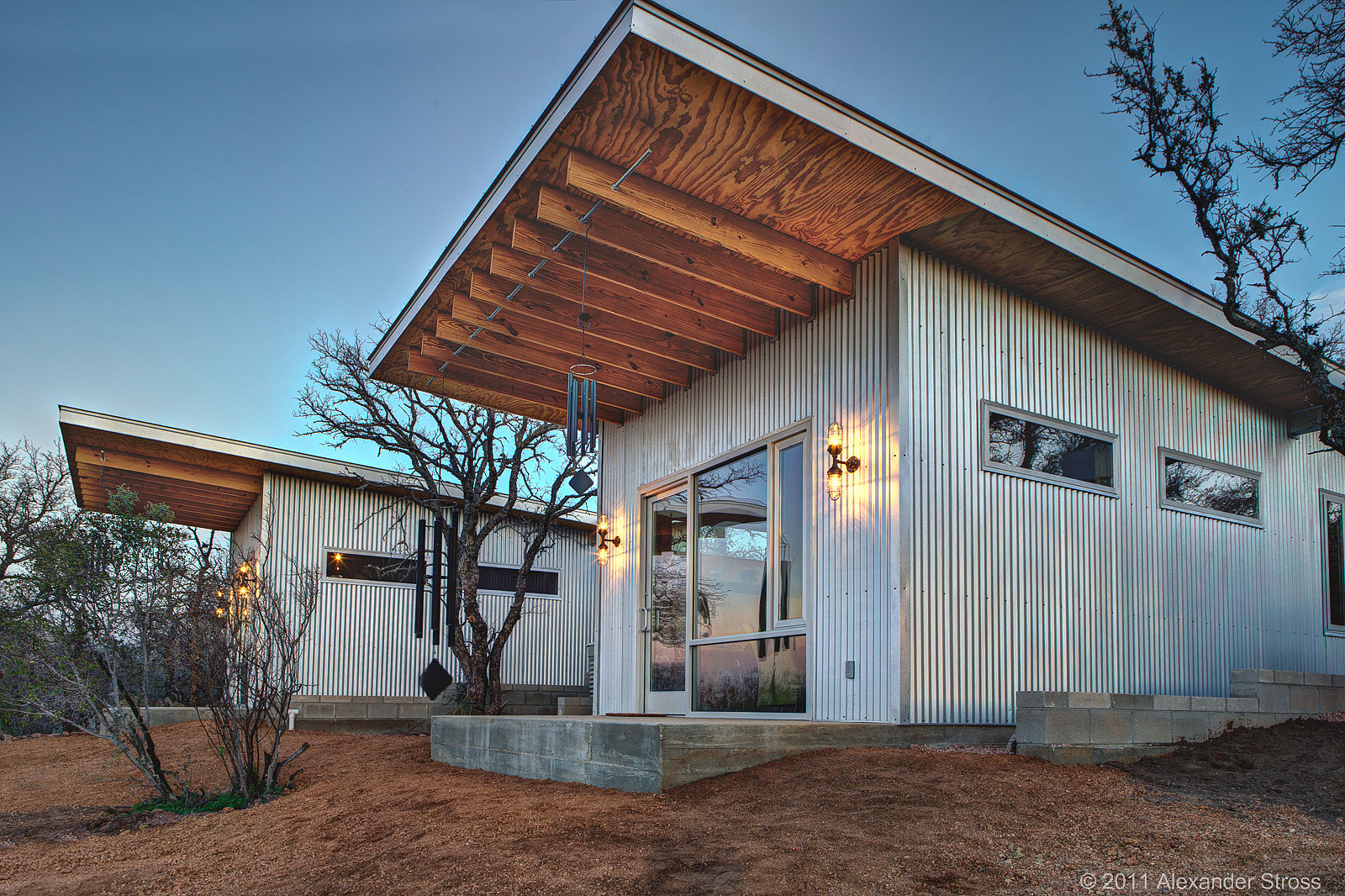 The cabins, designed with architect Matt Garcia, cost about $US40,000 ($54,709) each.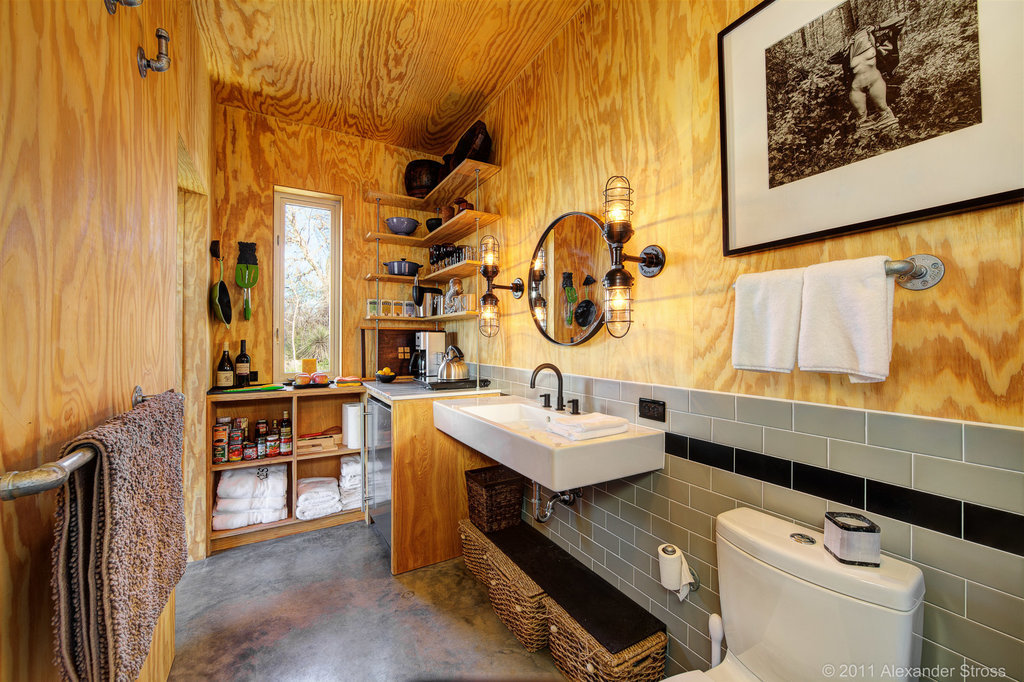 Basic amenities, such as bathrooms, are included in the microhomes.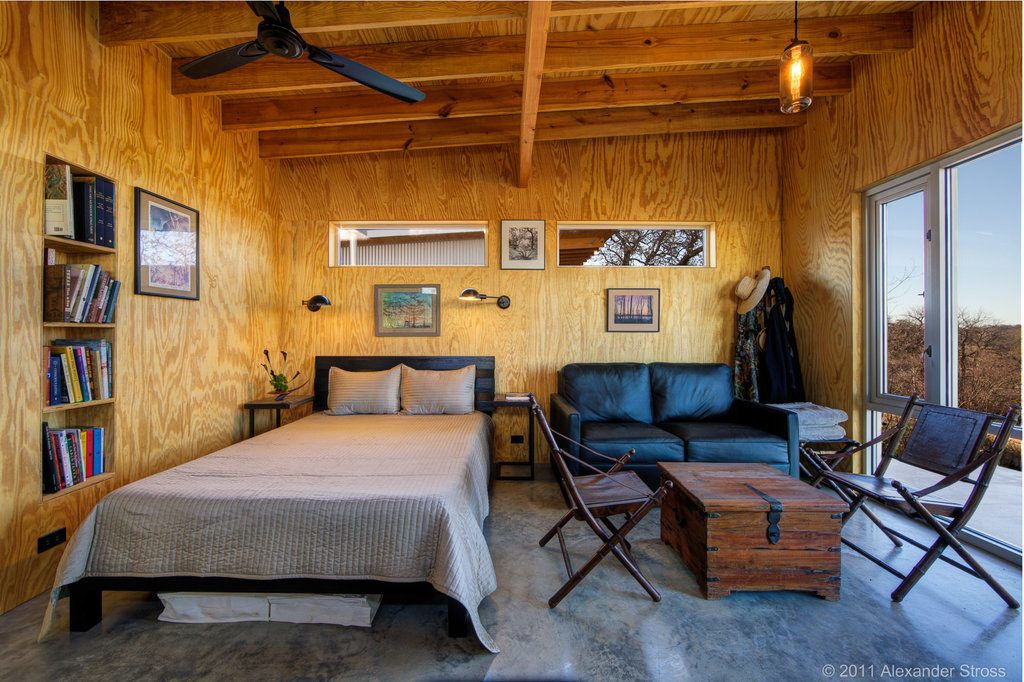 The cabin interiors are a blend of rustic and modern design.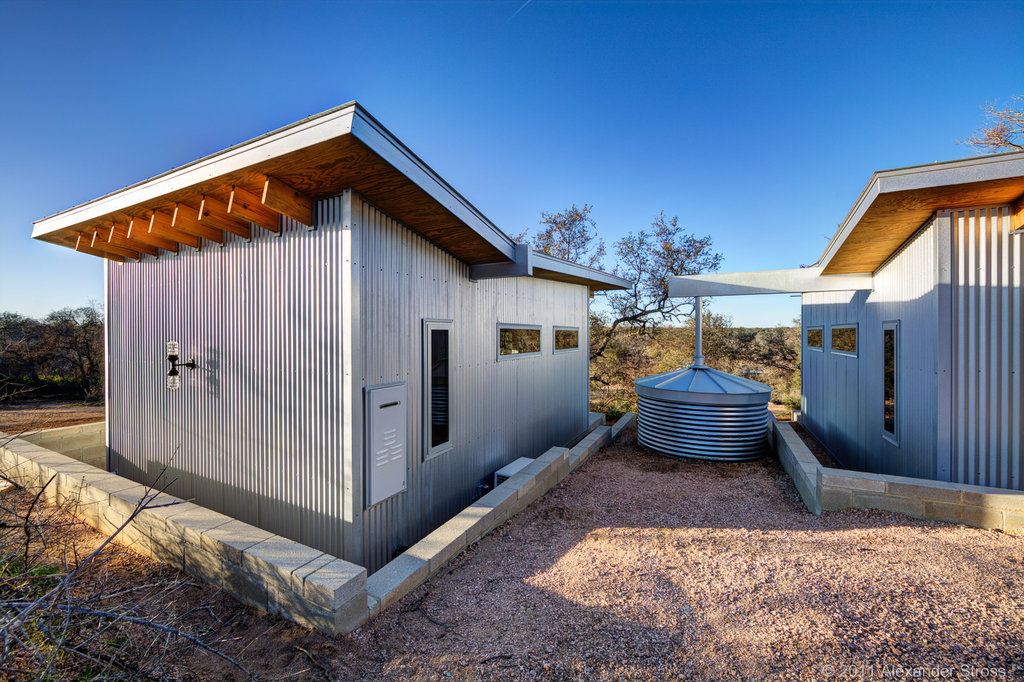 Sloping roofs run rainwater off into catch tanks; it's just one way the community keeps its environmental impact low and sustainability high.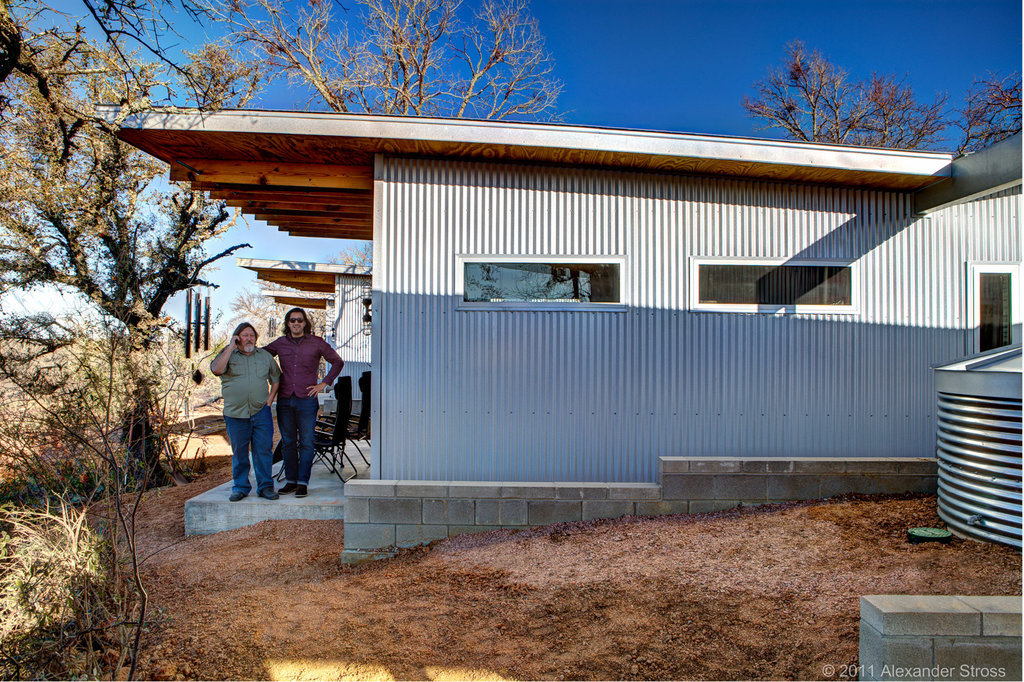 The intimate setup allows the families, who've been friends for over 20 years, to be an integral part of each other's lives.
Source: Popsugar.com
Images: Alexander Stross