What was it like in 1984? Google can answer that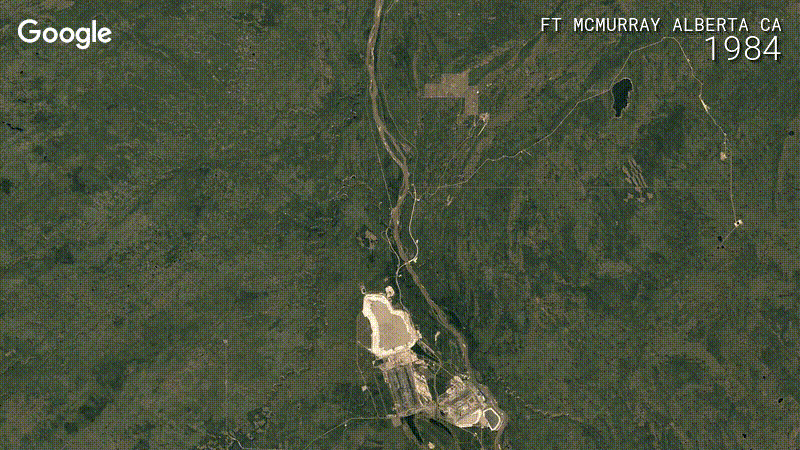 Alberta Tar Sands, Canada CREDIT: Landsat / Copernicus

Ever wondered what your street looked like 22-years-ago? Ever pondered about the creation of that huge stadium down the road? Or, what about the melting ice-caps, urban sprawl and deforestation?
Well, stop your thinking and marvel upon the newest invention from Google.
Google have updated their Google Earth Timelapse catalogue, with extra years and higher definition photos of almost everything on earth.
The project combines the resources of NASA, Landsat and Google. The more than 5,000,000 satellite images make up a photo for every year since 1984, for almost every location on earth, a Google statement said.
Google Earth Engine program manager Chris Herwig​ said the tool would be a useful resource for scientists and researchers to show how our world has been changing in recent years.

Here are some of the most remarkable changes: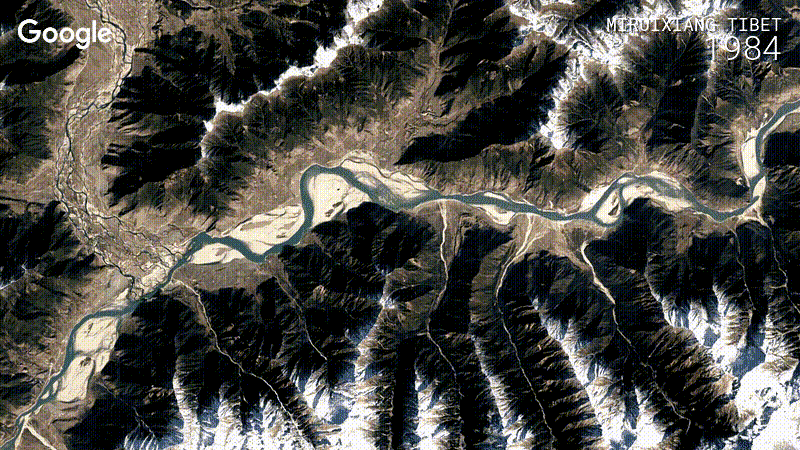 Meandering river in Nyingchi, Tibet, China CREDIT: Landsat / Copernicus
With a national population size almost 1.5 million smaller in 1984, housing wasn't as big an issue as it is today.
This time lapse shows the how Auckland City has sprawled into the Eastern countryside, as Auckland's population grew to 1.37 million (about 30 per cent of New Zealand's population today).
Construction on the Palm Islands, a set of three man made islands off the coast of Dubai, started in 2001.
Some construction continues into 2016. They show trees and an (attempt) at a world map.
More than 94 million cubic meters of sand was used for the construction.
This major Southern China city was only built in the past 20 years.
Construction on Chongqing started in March 1997.
In 2015 more than 30 million people inhabited Chongqing, with an urban population near 20 million.
- Stuff