McCahon painting not publicly displayed for 50 years is up for auction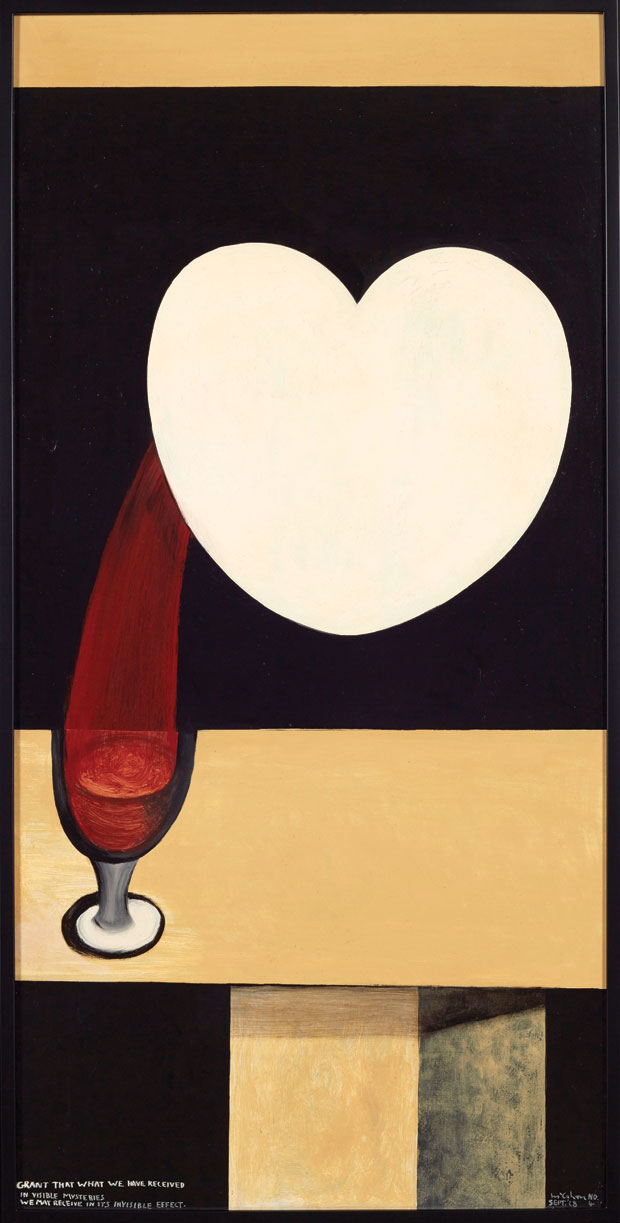 Visible Mysteries No.4 by Colin McCahon.
A painting by renowned New Zealand artist Colin McCahon that has not been displayed in public for 50 years is coming up for auction in Auckland.
Visible Mysteries No.4 is expected to fetch between $480,000 and $700,000.
Painted in 1968 using synthetic polymer paint on hardboard, the painting has been in private hands and has not been seen in public since its debut in an exhibition nearly 50 years ago.
It is the first work from McCahon's famous Visible Mysteries series to ever come on the market.
READ MORE:
* Colin McCahon exhibition showcases his Maori works
* Colin McCahon painting sells for $1.35m - officially NZ's most expensive artwork
* Stolen McCahon twist

Auctioneers Mossgreen-Webb's says the painting, featuring a white heart and a glass of wine, represents the "pinnacle of McCahon's engagement with and empowerment of the language and iconography of Catholicism".
McCahon, who died in 1987, is regarded as one of New Zealand's foremost modern artists. 
His seven-panel painting The Canoe Tainui last year became the most expensive piece of artwork sold at auction in New Zealand, fetching a cool $1.35 million.
It was described at the time as perhaps the most important New Zealand artwork to ever come on to the auction market. 
Visible Mysteries No.4 will be auctioned along with other works of art at Mossgreen-Webb's in Parnell, Auckland at 6.30pm on August 7.
- Stuff