Kiwi models confirmed to share the Victoria's Secret runway
Lintao Zhang/Getty Images
It's one of the biggest events in the pop culture world, where fashion and music collide for a worldwide spectacle. This year, three Kiwi models will be in the centre of it.
Georgia Fowler and Stella Maxwell will return to the Victoria's Secret runaway this year. For the first time, a third Kiwi model will be joining them: Manawatū model Maia Cotton.
Cotton, whose 19th birthday was in March, has been modelling since she was 14.
At 15, she was travelling to New York to meet with American agencies. Her local agent, Andrea Plowright​ discovered Cotton through Instagram and had travelled with her to secure top contracts with agents in Paris, London and New York.
She said Cotton had been putting in the hard yards in America, in the lead up to the Victoria's Secret casting earlier this week.
"I'm really thrilled for her. She's been working hard towards this. It's been her focus, it's what she's wanted," Plowright said. For Cotton, that meant she couldn't party, had to gym regularly and sleep properly, her agent said.
From New York, on Saturday morning, Cotton said she was stoked to have been selected to model for Victoria's Secret at its fashion show later this year.
"I used to think about what this moment might feel like, and it is simply indescribable. Never in my wildest dreams could I have imagined I would get the opportunity to cast, let alone confirm the show of a lifetime" she said on Instagram.
Matt Winkelmeyer/Getty Images
The other two Kiwi models confirmed for the Victoria's Secret Fashion Show were Fowler and Maxwell, who were returning to the show.
Fowler made her Victoria's Secret debut in 2016. This would be her third show.
The 26-year-old has a jam packed calendar at the moment. In July, she was in high-demand at the Paris Fashion Week. Back home, she was also booked to star in Project Runway New Zealand.
She said each year she was chosen to star in the Victoria's Secret Fashion Show meant more and more. "Thank you for seeing my dedication and realising my dream once again," she said in a message to the company.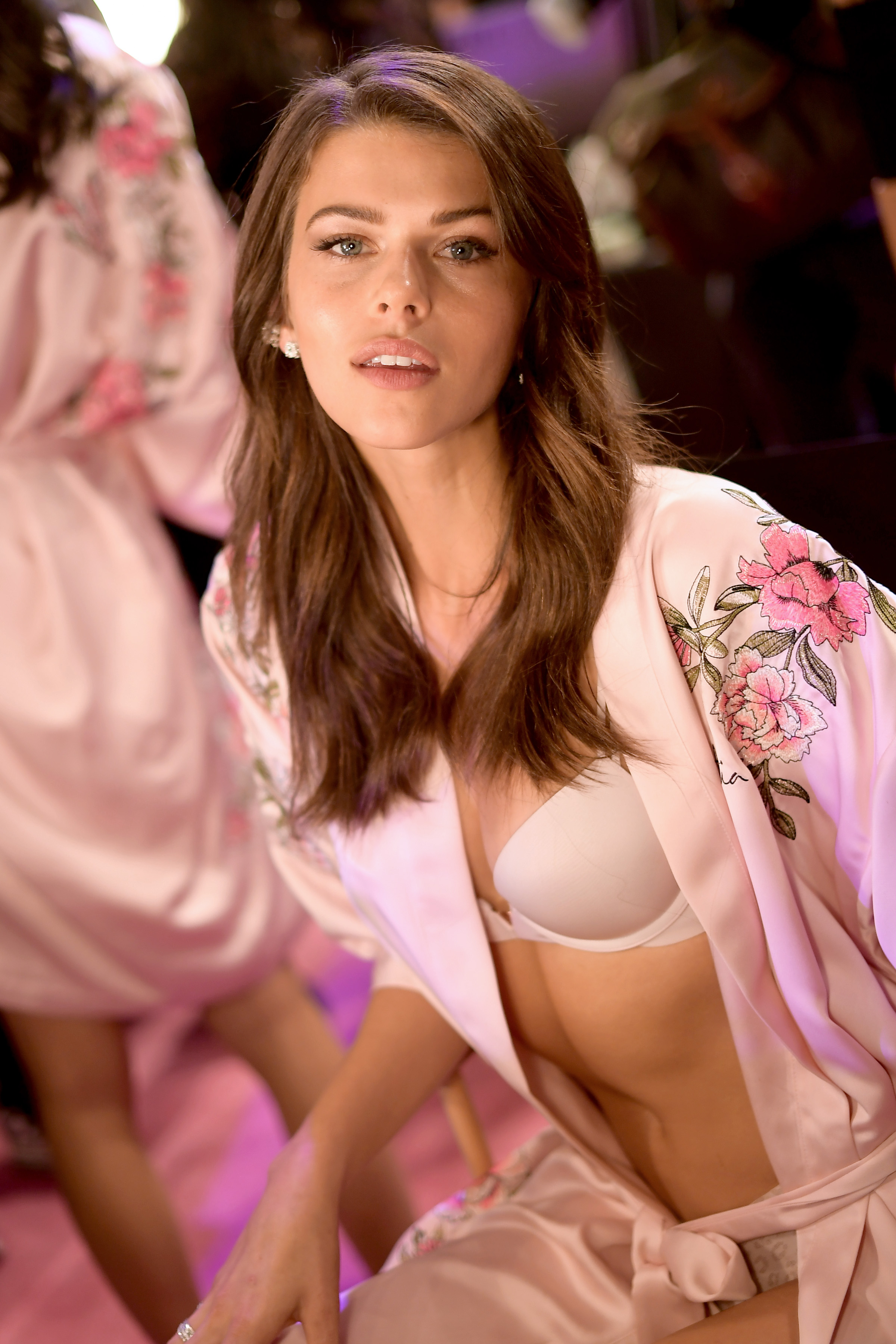 Matt Winkelmeyer/Getty Images
New Zealand model Georgia Fowler will model at the Victoria's Secret Fashion Show for the third year in a row.
Maxwell was the most experienced Victoria's Secret model out of the three Kiwis set to appear.
Her first Victoria's Secret Fashion Show was in 2014, and she became an official "angel" the next year.
Just 14 models have the "angel" title. Sharing the title with Maxwell were models such as Candice Swanepoel and Taylor Hill.
About 60 models tended to take part in the fashion show.
- Stuff