Luxe to less: Gold hoop earrings
A pair of big gold hoop earrings is a fast track to elevating any outfit, from suits to eveningwear to lazy Sunday ensembles.
Style-wise, look for a thick, tubular shape with a bit of substance, and a circumference large enough to make a statement - but not so large you could hula hoop inside them.
READ MORE:
* Is the plastic bit part of the earring?
* Trend report: statement earrings
* Fashion graduate's homemade jewels get global gusto
* Five ways with a black slip dress
Meadowlark's luxe Taboo hoops were inspired by the classic earrings worn by singer Sade in the 80s, and as they are hollow they're much lighter than you'd think, ensuring they're easy to wear.
Across time and species, they're a classic: 4500-year-old gold hoops are among the oldest earrings ever discovered and, in 1500BC Egypt, even cats (considered sacred) were adorned with gold hoop earrings.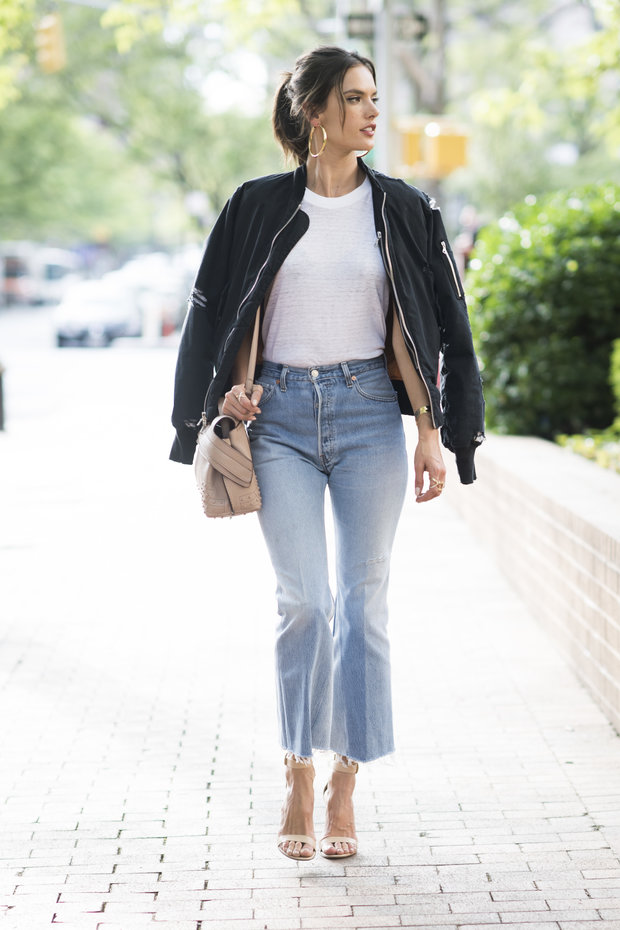 A pair of big gold hoop earrings is a fast track to elevating any outfit. Image: Getty
- Stuff