'I feel like I've failed': Nelson mother's housing crisis
A Nelson single mother says she has been forced to split up her six school-aged children because she can't find an affordable rental that is big enough. Hannah Bartlett reports for the One in Five Million project.
Cath, who did not want her last name used, is no longer getting an accommodation supplement from Work and Income, but for the past month has been paying board for her children to stay with friends and relatives across Nelson, while she sleeps on a makeshift bed in a friend's shed.
She has been in Nelson for 10 years, but was recently given notice from her Tahunanui private rental.
She said neighbours had complained about noise, as her teenage sons could be quite loud and often played on their skateboards and bikes on the driveway.
"I work fulltime ... so I'm out during the day. [My children] liked to skateboard and play basketball but no one ever approached me about it, but they had my landlady on speed dial ... I didn't know what we were doing wrong," Cath said.
"No one ever came over and said to me 'your boys talk too loud or swear too much' or 'there are too many teenagers coming into your house'."
Find out where you fit in NZ
Supported by
No information you enter is saved or reused by Stuff. All questions are optional
HOME
Home
Do you own, or partly own, your own home?
Worth
If yes, how much is it worth/rateable value?
Housing costs
Do you spend more than 30% of your disposable income on housing?
Temperature
In winter, is your house or flat colder than you would like?
CALCULATE
RESULTS
Home
% OF PEOPLE
Stats NZ/Census 2013
Worth
Housing costs
Yes

No
% OF PEOPLE
Stats NZ
Temperature
No

Sometimes

Yes, always / often
% OF PEOPLE
Stats NZ
–

Award winning Home Insurance
She was given 90 days' notice and immediately began looking for options. She found a six bedroom house, but it was out of her price range at $670 per week – well over half her wages.
She applied to Housing New Zealand, through Work and Income, but was told she couldn't be put on the list for emergency housing until she had just a week left at her current rental.
She was given an appointment three days before she was evicted, and told to get quotes for motels. However, motels were reluctant to give her rooms, as she would need two rooms for her six children, and an adult in each room.
She is on Housing New Zealand's high-priority list but says she hasn't had an update in a while. 
"I know everyone's busy, it's a busy time for people ... and there are people who are probably worse off than me," Cath said.
"I try and be positive but I feel like I've failed because I've always said to my kids that wherever I am they'll have a roof over their head, and they don't."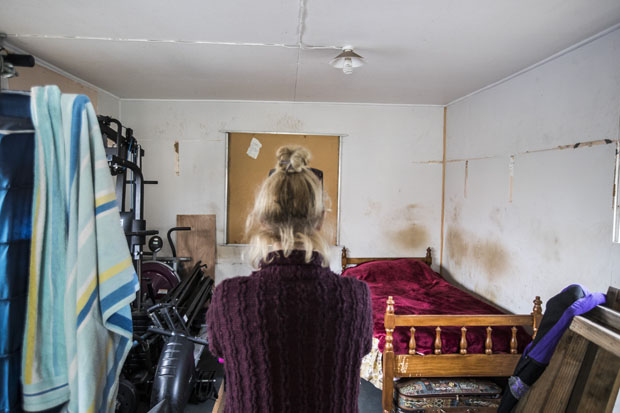 Cath has 12 children, but six are under 18, attending intermediate, high school and tertiary institutes in Nelson.
She said her children were good at sports, often selected for overseas trips, and she wanted to support them. 
"It's not easy being a mum and working and bringing up kids ... but I really love my job."
She was grateful for her supportive employer who let her take leave to attend house viewings and official appointments but said there was only so much time she could take off.
Acting regional commissioner for Social Development, Nelson, Wendy Chisnall said she appreciated the difficulties Cath was having, and the ministry would continue to support her finding a home for her family.
Chisnall said after completing an initial assessment Cath was placed on the Social Housing Register in early June.
"We have been able to reassess her priority rating for the register, as she has provided more information to us. Due to the size and make up of her family, we have assessed her as requiring a five-bedroom home."
Chisnall said Cath had been offered short term accommodation options, including emergency motel accommodation and the costs of hiring a caravan, while she looked for something longer term, but she had declined these offers to date. She had been given a Tenancy Cover Letter, providing potential landlords with the security of knowing the ministry would support Cath with bond and rent costs.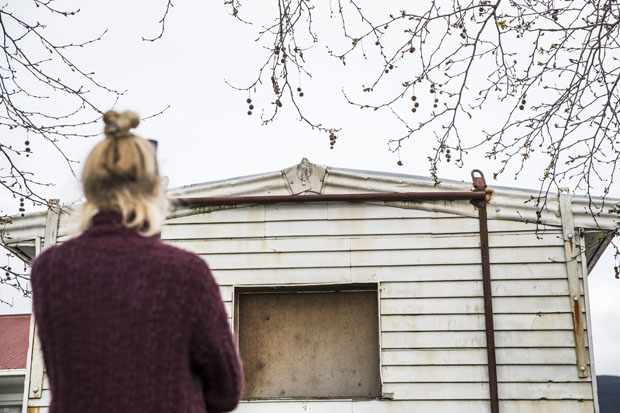 Housing New Zealand area manager, Nelson, Dale Bradley said the agency had 10 properties with five bedrooms or more in the Nelson region. Most were within the broader city boundaries.
Labour candidate Rachel Boyack was approached by Cath, who has been exploring all options to try and get help.
She said Housing New Zealand needed to operate as a public service.
"We need to ensure there are enough frontline staff to support people in Cath's situation so that she doesn't have to wait to be seen until the situation is at its absolute emergency state," Boyack said.
She said Labour would restore management of state housing needs back to Housing New Zealand, rather than Work and Income, while also increasing social housing.
Boyack said there would also be more processes in place to ensure more security for renters.
"People will only be able to be given notice if there's a serious breach of the tenancy agreement... a ruling by the tenancy tribunal," she said.
Boyack said if she's elected, within the first hundred days she would convene an urgent meeting of relevant agencies about homelessness.
"I'm aware Mayor Rachel Reese is looking at doing something similar, so it could be something we could do together... it's the biggest thing I need to focus on."
Cath also approached  Nelson MP Nick Smith and she said he was looking into the situation.
Smith's office confirmed she had come in as a walk-in, and Smith had discussed her "desperate housing situation" with staff at Housing New Zealand. They, along with social development staff, were working hard to find both temporary and long term solutions. 
Comments have been closed. 
- Stuff